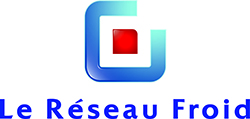 We assist our customers in the installation, maintenance and optimization of their refrigeration plants, and in reducing their environmental impact.
For more than 50 years, these companies have been at your side, from the definition of your project in industrial refrigeration, commercial refrigeration and air treatment to its realization. As integrators, we offer the most relevant material solutions according to your needs and specifications.
Established throughout France, our companies specializing in refrigeration work as closely as possible with you to carry out the study, design, manufacture, installation and maintenance of global commercial and industrial refrigeration solutions. Our belonging to VINCI Energies is a strength that allows us to accompany you all over the world.
Our expertise in the energy performance of refrigeration and air handling systems
We design and set up customized high-power industrial refrigeration installations (refrigeration and tunnel freezing) for many sectors (food industry, pharmaceuticals, cosmetics, logistics, plastics, chemicals, petrochemicals and marine).
We work with mass distribution (hypermarkets, supermarkets) and logistics bases. We design, build and maintain reliable refrigeration systems to guarantee the cold chain and the preservation of products in optimal temperature and hygiene conditions (refrigeration equipment, cold rooms, refrigerated cabinets or display cases and any cold production equipment…).
As Experts, our companies know perfectly the constraints, needs and industrial processes of the sectors where we intervene in air treatment (pharmaceutical, petrochemical, food processing, off-shore, automotive). We conceive installations for humidification / dehumidification, air conditioning or a guarantee of a controlled atmosphere. We are familiar with the constraints related to installations in clean rooms and ATEX zones.
Maintenance of commercial and industrial refrigeration systems
The continuity of your activity and your production tool being essential, we ensure the maintenance of your installations. Preventive maintenance plan, intervention contracts 7/7, 24/24, remote management, supervision, CMMS… We help you choose the maintenance plan best suited to your needs and constraints. In order to simplify maintenance and facilitate follow-up, we use mobility tools allowing the dematerialization of administrative documents. Our technicians and customers thus have access to data stored on an extranet. A solution that simplifies our exchanges and reduces paper consumption.
Energy and environmental optimization
We participate in the energy performance of your installations and in the control of your energy consumption by proposing economical and more environmentally friendly solutions such as the use of propane, ammonia (NH3), CO2, water (R718).
We optimize the energy efficiency of your refrigeration and air treatment systems by implementing several energy saving solutions and in particular, heat recovery equipment.
We master the various aids you can claim and accompany you in the constitution of the files (EEC, subsidies, financial services, suramortization).
Reliable and qualified business units
The safety of our employees is at the heart of our priorities and concerns. The companies of the HVAC Network are aware of this and are mobilized to maintain the safety of all during our interventions.
Finally, in order to meet the requirements of the industry and offer quality and safety services, our companies are certified (Quali Froid, Quali Clima, Mase, CE, Ex Atex, ADC Fluides, ISO 9001, ISO 14001).